Dr. Dorceta Taylor, Program Director and Principal Investigator
Kayla Morin, Program Manager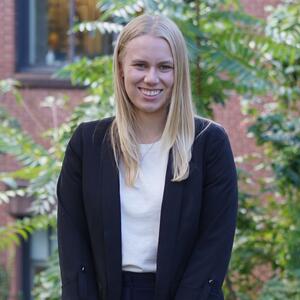 Kayla Morin completed her master's degree in Biodiversity and Conservation Biology at the University of Connecticut. She specialized in anadromous fish, science communication and museum studies. She oversees various aspects of the program including recruitment, summer curriculum development, and partnership-building with  external environmental and conservation organizations. She also assists with other programming in the Justice, Equity, Diversity, and Sustainability Initiative, including food access research and the New Horizons in Conservation Conference. 
Donna Williams, Program Manager
Donna received her BA in History and Political Science from the University of Vermont in Burlington, VT and her Master's in Management from Albertus Magnus College in New Haven, CT. She has been working for the Yale School of the Environment for four years in various roles. She brings to the team experience in financial management including pre- and post- award management, financial analysis and reporting, accounting and reconciling accounts as well as compliance and risk management. In her free time, she loves practicing yoga! A daily yoga practice helps her live with a greater awareness of her life choices and how they impact her community.
For inquiries regarding the Yale Conservation Scholars - Early Leadership Initiative at Yale University, please email:  ycs-eli@yale.edu.