Dr. Dorceta Taylor, Program Director and Principal Investigator
Kayla Morin, Program Manager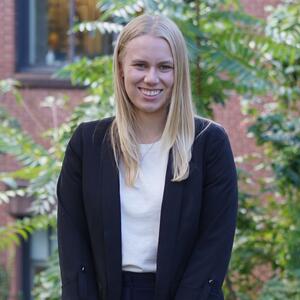 Kayla Morin completed her master's degree in Biodiversity and Conservation Biology at the University of Connecticut. She specialized in anadromous fish, science communication and museum studies. She oversees various aspects of the program including recruitment, summer curriculum development, and partnership-building with  external environmental and conservation organizations. She also assists with other programming in the Justice, Equity, Diversity, and Sustainability Initiative, including food access research and the New Horizons in Conservation Conference. 
Ivy Ortiz, Program Manager

Ivy Ortiz graduated from the University of Michigan, School for Environment and Sustainability, with a master's degree in Environmental Justice. Aside from administrative and mentoring roles, their expertise lies in using quantitative research methods within R, Geographic Information Systems, and Remote Sensing applications. When they aren't busy programming, they enjoy cross-country running, gardening, cooking, and playing with their adopted, sassy cat Wanda.
For inquiries regarding the Yale Conservation Scholars - Early Leadership Initiative at Yale University, please email:  ycs-eli@yale.edu.