At the end of the summer, scholars participate in the Annual Capstone Symposium. This symposium is open to research mentors, the broader Yale School of the Environment community, and the general public. This opportunity allows scholars to practice professional skills. With the help of internship mentors and program staff,  scholars learn how to craft and organize a brief "flash talk" on their internship experiences. This helps scholars come out of the program with the skills to navigate and present at academic conferences.  The day is capped off with a keynote address given by a leader in the conservation field. 
Scholars talking about their internships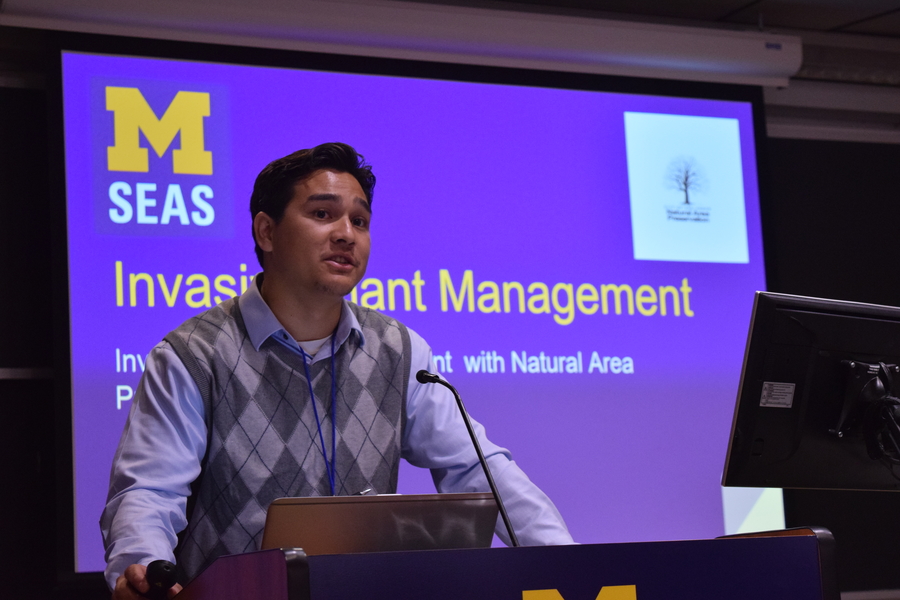 Alec Flores Pina
Alec is presenting on his work on Invasive Species Management with the City of Ann Arbor Natural Area Preservation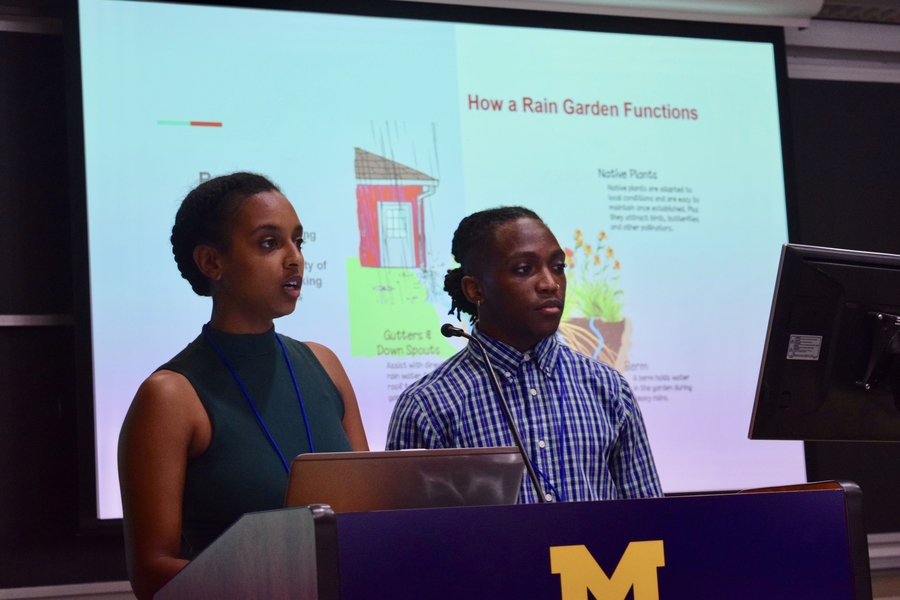 Malik Smith and Blenna Kiros
Malik and Blenna are speaking about their work on storm water management and rain gardens as green infrastructure solutions.
Brandon Arbuckle
Brandon is speaking about his work as a Development Intern at the Ecology Center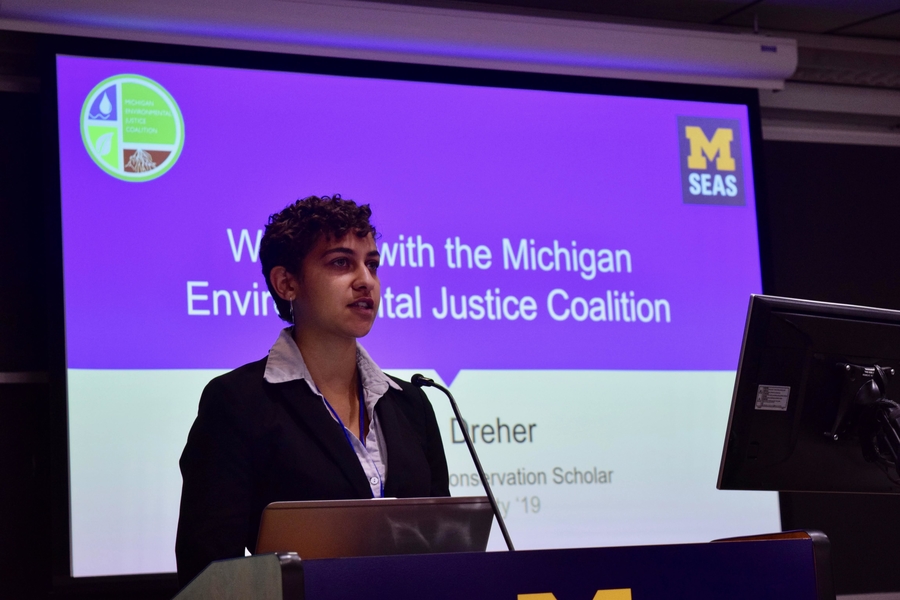 Logan Dreher
Logan is discussing her work planning the 2018 Michigan Environmental Justice Summit while working for the Michigan Environmental Justice Coalition