"I feel most grateful for the diverse network of people in the environmental/conservation field that I am now part of."
– Ki'Amber Thompson, 2016 DDCSP at U of M Scholar
Led by Dr. Dorceta Taylor, Program Director and Principal Investigator, the Yale Conservation Scholars – Early Leadership Initiative (YCS- ELI) is a summer opportunity for undergraduates who are traditionally underrepresented in the conservation field and who are interested in careers in the sector. YCS-ELI is a part of the Justice, Equity, Diversity and Sustainability Initiative at Yale School of the Environment. 
If you are…
An undergraduate student interested in conservation, nature, and the environment;
Interested in internships in the environmental field;
Keen to explore natural habitats and outdoor spaces in New England;
Looking for a space to have discussions about diversity and inclusion as it pertains to the conservation and environmental fields;
Excited to bring new ways of looking at, understanding, and protecting the earth's resources;
Eager to become a part of a community of like-minded peers from across the country —
…you should consider applying!
---
Hear from past scholars
Tiffany Wu, 2017 Scholar
"I was able to learn more about my interests and passions within the environmental field. Being a part of DDCSP at U of M has also made me more confident in my capabilities as an environmentalist and conservationist along with improving other skills such as public speaking, organization, and time management."
Isaac Klimasmith, 2017 Scholar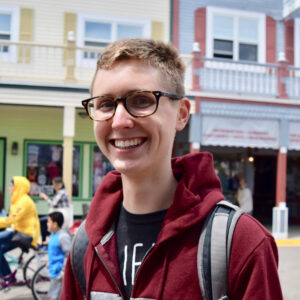 "When I began college, I was thoroughly convinced that I was "not a science person" and could not picture myself assuming any level of leadership in environmental science. Four years ago, I would not imagined that I would ever apply for PhD programs, but now I'm preparing to pursue aPhD in microbial ecology.