"As the nation continues to diversify, the environmental movement is left with one of the greatest challenges it will face this century. In order to become an influential and sustainable movement for generations to come, it needs to successfully address its diversity crisis."  Bonta, M. & Jordan, C. 2007. "Diversifying the American environmental movement." In E. Enderle, ed., Diversity and the Future of the Environmental Movement. New Haven, CT: Yale School of Forestry & Environmental Studies. Pp. 13.
Drawing on the research of Program Director Dr. Dorceta E. Taylor, Yale Conservation Scholars has a strong focus on programming related to diversity and equity in conservation.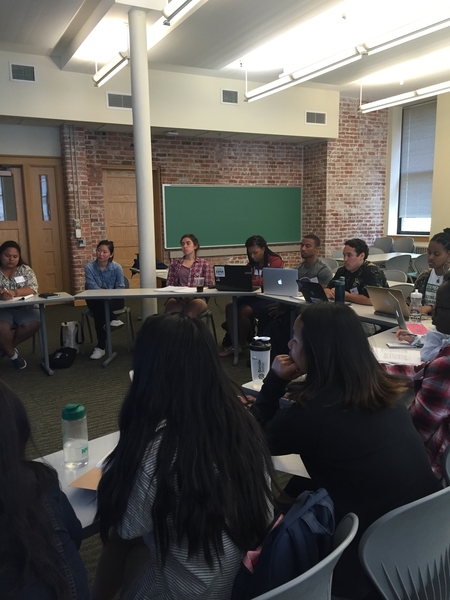 Scholars will participate in regular seminars that help examine concepts around power, privilege, and identity and how these forces impact historical, contemporary, and emerging challenges within the field of conservation. YCS-ELI staff and mentors are committed to creating respectful and safe spaces for these conversations. Scholars are expected to actively participate in these discussions using what they learn from assigned readings, fieldwork, and their own lived experiences.
"[O]ne of the most valuable experiences I had was engaging in seminars with my cohort to learn more about environmental justice and diversity, equity, and inclusion in the field. Before I came to DDCSP, these were conversations that I really wanted to have, but didn't know where to have them. DDCSP was perfect for learning more about both my personal identity and how I fit into the environmental movement."  – 2017 DDCSP UM Scholar