At the end of each summer, scholars participate in the Annual Capstone Symposium. This symposium is open to research mentors, the broader Yale School of the Environment community, and the general public. This opportunity allows for scholars to practice professional skills. With the help of research mentors and program staff, first-year scholars learn how to
design a professional research poster 
and 
present their summer research findings
at our annual capstone symposium. This helps scholars come out of their first year with the skills to navigate and present at academic conferences. With the help of internship mentors and program staff, second-year scholars learn how to
craft and organize a brief "flash talk"
on their internship experiences. The day is capped off with a keynote address given by a leader in the conservation field.
Click to view the 2019 Capstone Symposium program. 
>> First-Year Scholars talking about their research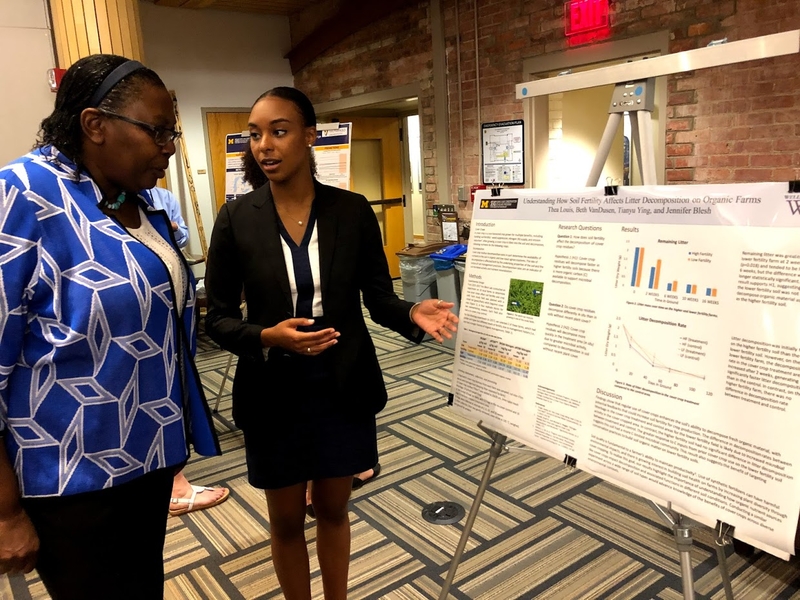 Thea Louis
Poster title: Understanding how soil fertility affects litter decomposition on organic farms
Julia Talamo
Poster Title: Perceptual responses to virtual green spaces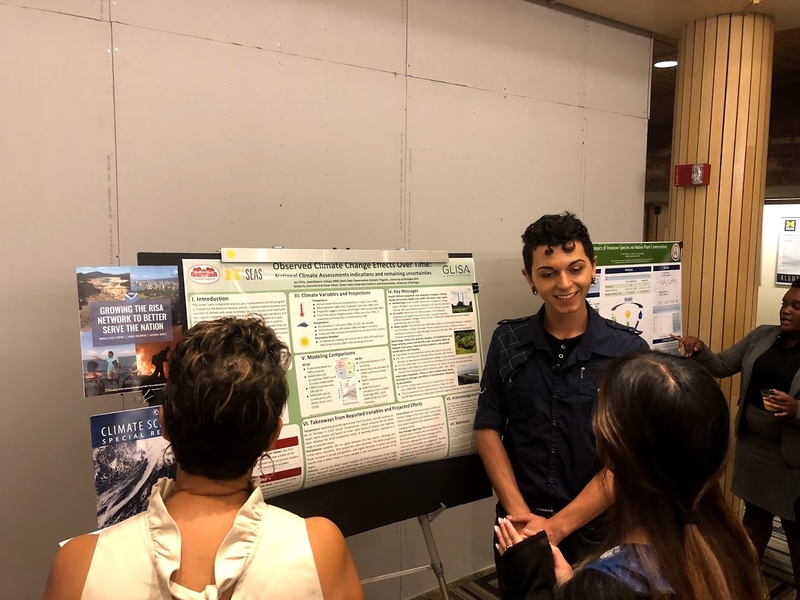 Ian Ortiz
Modeling climate change effects over time: A study of beliefs toward climate change
Brayden Pollvogt
Poster Title: Future of the forest: Comparing tree species' performance under climate change
Dominique Brown
Poster title: Hymenoptera in the Edwin S. George Reserve and Saginaw Forest: A closer look at familial diversities and abundances in the Michigan and Great Lakes regions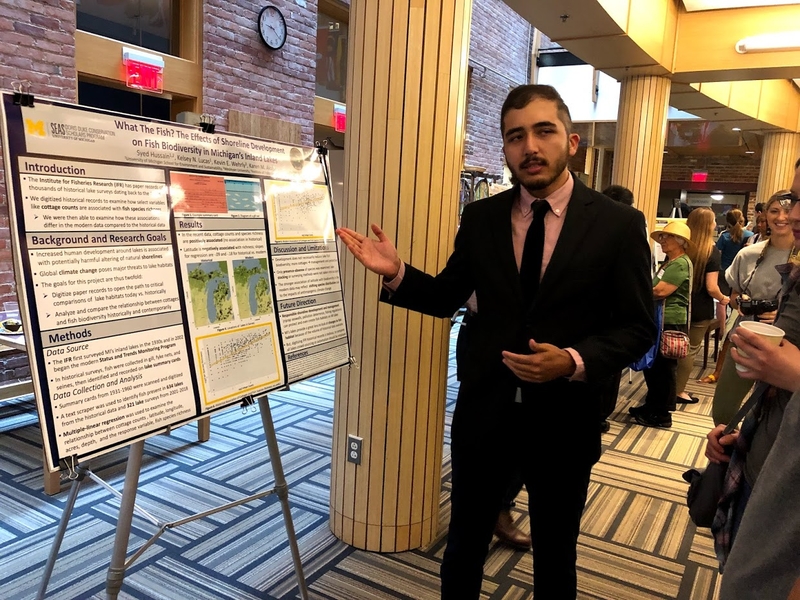 Syed Hussain
What The Fish? The effects of shoreline development on fish biodiversity in Michigan's inland lakes
---
>> Second-Year Scholars making presentations about their internship experiences
Alec Flores Pina
Alec is presenting on his work on Invasive Species Management with the City of Ann Arbor Natural Area Preservation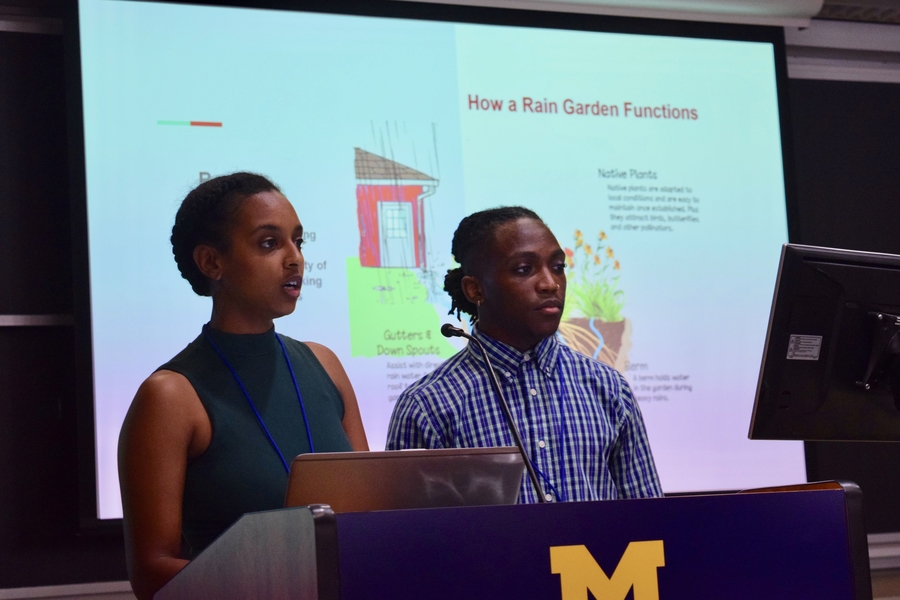 Malik Smith and Blenna Kiros
Malik and Blenna are speaking about their work on storm water management and rain gardens as green infrastructure solutions.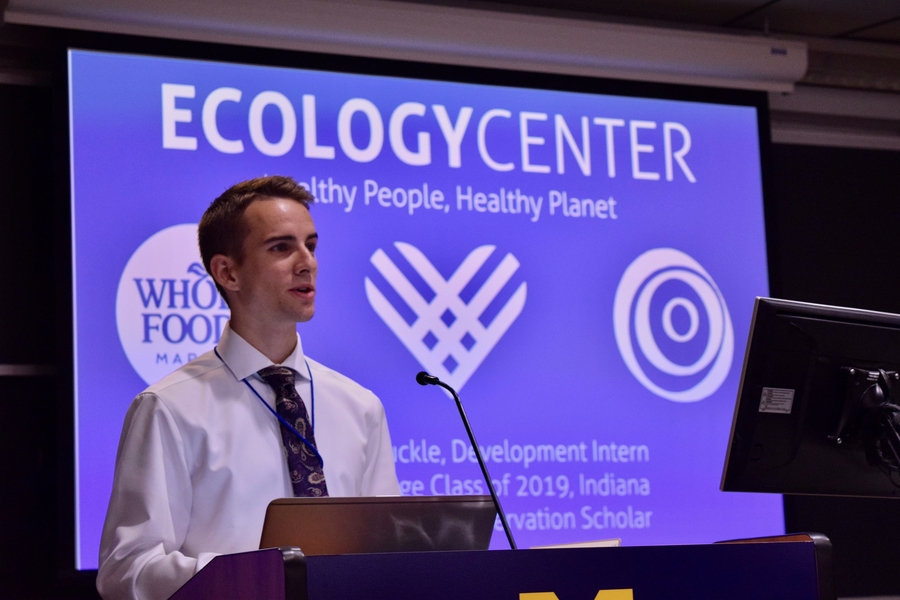 Brandon Arbuckle
Brandon is speaking about his work as a Development Intern at the Ecology Center
Lourdes Abreu Torres and Ki'Amber Thompson
Lourdes and Ki'Amber are presenting their work with Freshwater Future, where they worked in Flint, MI interacting with community youth and testing water quality.
Josh Thorne
Josh is explaining his work on the Sustainability Action Agenda for the City of Detroit while working at EcoWorks Detroit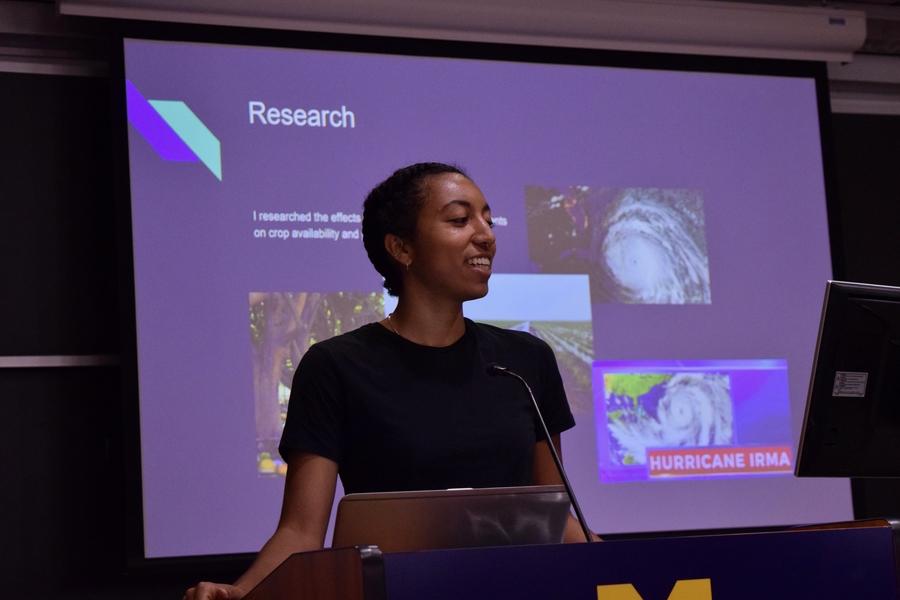 Sydney Fuller
Sydney is presenting her work on community emergency preparedness and looking at the correlations between extreme weather events and variations in crop prices at the Washtenaw County Health Department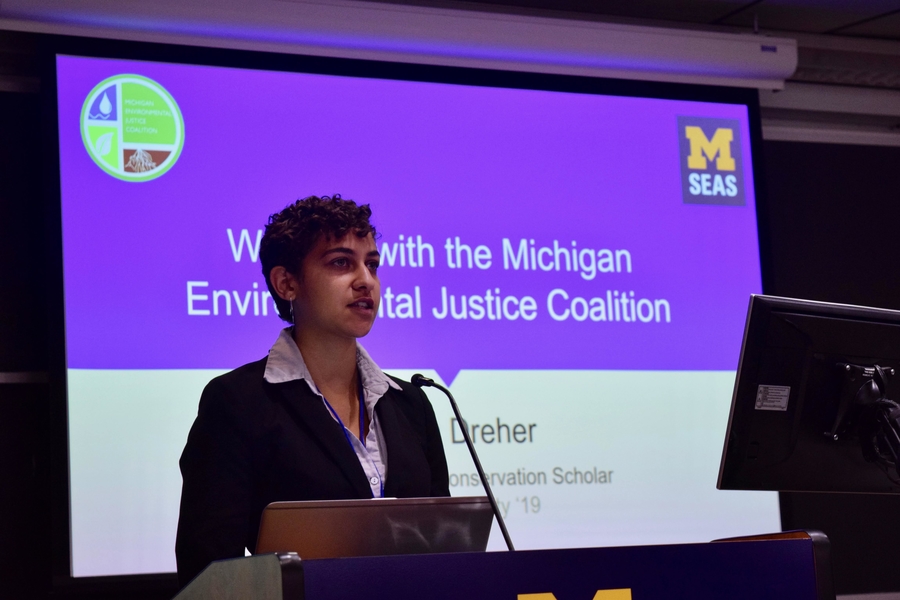 Logan Dreher
Logan is discussing her work planning the 2018 Michigan Environmental Justice Summit while working for the Michigan Environmental Justice Coalition
Check out the recordings of the 2018 Scholar's flash talks to learn more about what they did over their second summer
---
>> Past Keynote Speakers: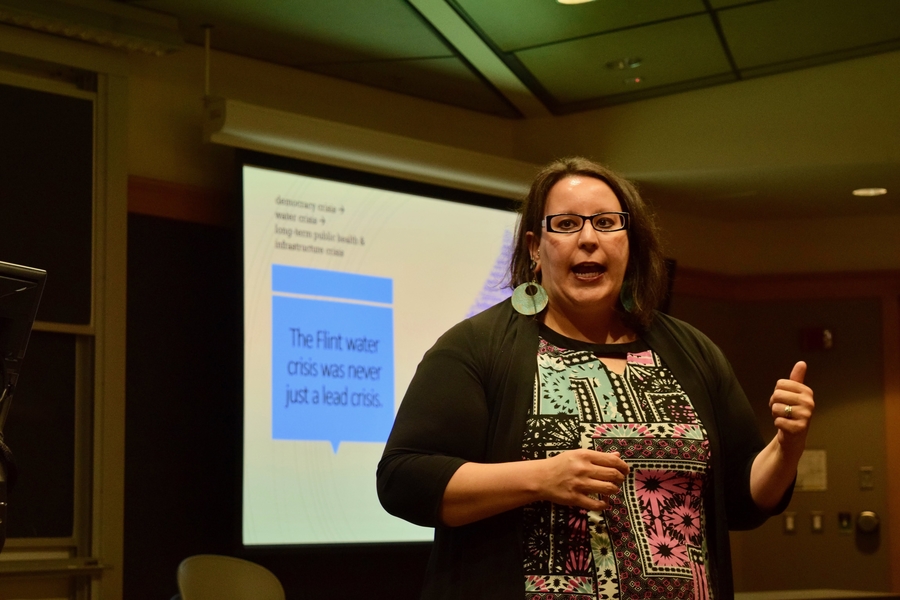 Mona Munroe-Younis
2018 Keynote Speaker. Mona spoke about the Flint Water crisis from personal experience and as a public health activist
José G. González
2017 Keynote Speaker. José discussed talked about building inclusive outdoor spaces and in particular his work with creating and leading Latino Outdoors to get the LatinX communities outside through cultural connections